WHY CHOOSE US
ABOUT ALLBURTON™
ALLBURTON™ is your partner in progress for the bore-hole drilling, mining, exploration and construction sectors. Built to global standards with world renowned and trusted branded components, our rigs exemplify quality, productivity, up-time and longevity.
Most drilling projects demand productivity, uptime and cost per meter drilling or cost per tone as a key performance area. Our products deliver value and results in those performance areas. All our rigs come with the ODT technology which ensures that multi stage or linear torque is delivered by the rotary head at different levels automatically by way of sensors.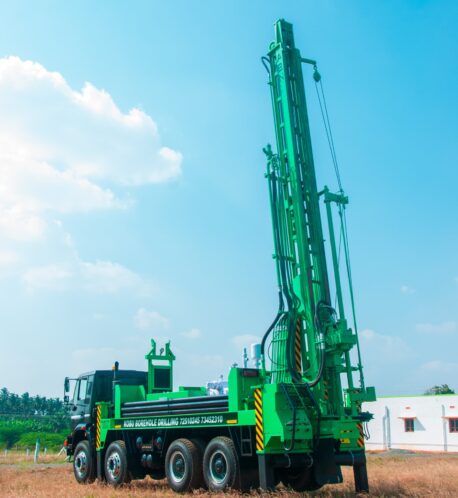 PROVIDE HIGH QUALITY MATERIALS IN ALL SOLUTIONS
We Help Make Your Vision Tangible
Water Well / Bore Hole
Our rigs are extensively deployed in drilling for natural resources (Water, Coal, and Minerals etc.) or for any infrastructure development.
Mining Equipment
Our machine's faster cycle time, coupled with well-engineered structure, intelligent hydraulics outperform in sheer performance and productivity.
Geotechnical Investigations
Our Equipment's are versatile and an attractive proposition in jobsites, where uptime is of utmost importance.
INTERACTIVELY EMPOWER DIVERSE IMPERATIVES AFTER PROSPECTIVE CONVERGENCE
Our Working Process